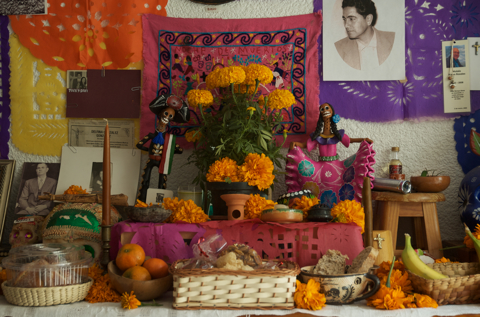 Khandroling Paper Cooperative will host an Open House on Sunday, October 30, 2016 in our Basement Studio for a traditional Dia de los Muertos installation, and refreshments from 4:00 PM-9:00 PM or earlier if you want to help in dressing the altar. Come meet some of our members and see our most recent woodblock prints and paper items. A gift for everyone! Refreshments and lively conversation!
WHERE: 18 Schoolhouse Road, Conway, MA 01341 in the KPC studio
WHEN: Sunday, October 30, 2016 4-9:00 PM
OTHER: Free
Bring a photo or artifact to add to the altar. Come earlier if you would like to participate in the installation.
We are nearing the thin time, that magical twilight moment when the veil between this world and the other is more transparent.